Magical Mindfulness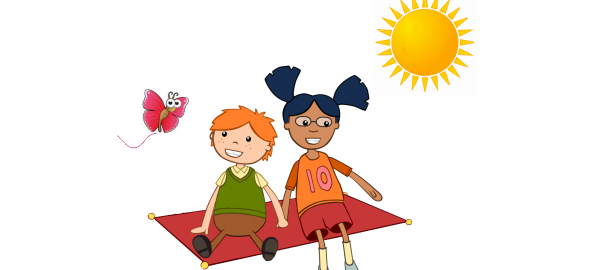 Life moves so fast these days. It's easy to forget that sometimes we need to stop and enjoy the world around us... and each other! Magical Mindfulness gives your pupils a chance to do just that.
In this fun, interactive one hour workshop, our actor/facilitator will take your KS1 pupils on a calming, eye-opening adventure, introducing the world of mindfulness.
Your pupils will visit a beautiful garden where they'll learn to take time to enjoy the world around them. They'll also visit the beach at Sun City where they'll have fun looking at the world in a more positive way, and finally they'll visit the Happiness Hospital where they can try some calming, mindful breathing for themselves!
'The KS1 Mindfulness workshop contained appropriate activities for the children which were closely linked to aspects of mindfulness (living in the present moment, positivity and breathing exercises). This was a lovely way to introduce mindfulness to young children and was something that can be built on in the future within the classroom setting.' School in Durham.
We can work with up to 120 KS1 pupils in one day discovering this topic or you can mix & match with our other KS1 Creative Learning sessions - Click Here to see what else is available or please contact the office for more details.