All The World's A Stage! (Shakespeare)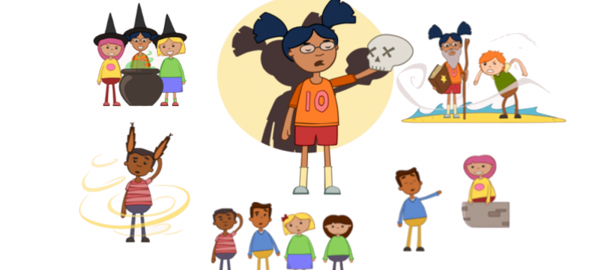 All the World's a Stage is a brand new project!
It is designed to introduce pupils to Shakespeare at an accessible level. This Creative Learning project is for 2 classes of 30 KS2 or KS3 pupils, a maximum of 60 pupils. Each class would spend up to 2 hours with one of our facilitators. 
Join Richard Burbage, the loudest, most colourful, and dramatic of Shakespeare's actors, as he guides you through thrilling moments from three of the Bard's most famous plays! See your group fight for the crown in Macbeth, become mischievous fairies in
A Midsummer Night's Dream, and battle a ferocious sea-storm in The Tempest!
Using music, movement and the words of the Bard, Burbage will have your class on their feet and cheering, as they experience what it could have been like to be an actor on Shakespeare's stage! This 2 hour session is a perfect introduction to Shakespeare's world for any KS2/KS3 group. A riotous rollercoaster of a workshop!
 
Creative Learning Workshops
Konflux Theatre's Creative Learning Programme is a series of one and two hour drama workshops offering creative provision across the primary key stages.
This workshop provides a creative stimulus for children, enabling them to stretch their imaginations and physically engage with story making.
We offer skills based workshops to develop team-building, Speaking and Listening and personal development.
Session length: 2 hours
Age Range : Years 3, 4, 5, 6, 7, 8 children 
Group Maximum : 30 children per session
Konflux Theatre is a registered partner of Shakespeare Week.