Lean On Me! - Friendship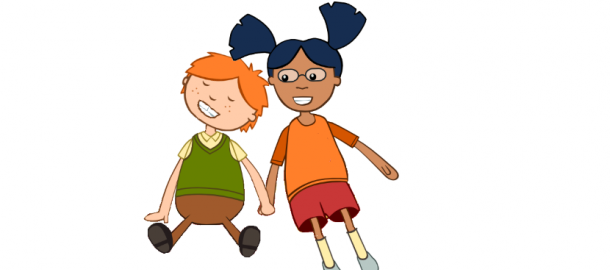 There's trouble in the playground! Miss Jones' class are arguing all the time and calling each other names. They seem to have forgotten what friendship is all about. Luckily, help is at hand!
Miss Jones uses the story of Lily, a shy girl starting at a new school, to teach her class about the true spirit of friendship, and how every now and again we all need somebody to lean on. Lean on Me, Konflux's brand new Play in a Day, is a funny, tender story of how young people sometimes forget to be there for each other, and how important being a friend can be.
This Play in a Day perfectly suits focusing on Anti-Bullying or Mindfulness.
Sutiable for up to 30 KS2 pupils. Please call our office to discuss further.