Deeds Not Words (The Suffragettes)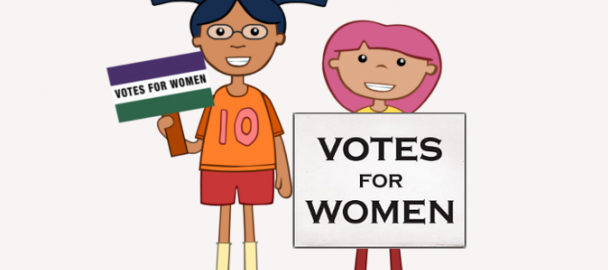 Celebrating the 100th anniversary of Votes for Women, embark on an enlightening historical journey into the events surrounding the Suffragette movement and the empowerment of women as they earned the right to vote.
This project offers insight into this highly significant period in social and political history in a fun and informative way. Working together as actors to explore the subject matter and create a short performance.
Play in a Day workshop suitable for up to 30 KS2 pupils. In all of our workshops the aim is increase your pupils subject knowledge, build confidence, develop speaking and listening skills and allow your pupils them to take part in team building exercises.